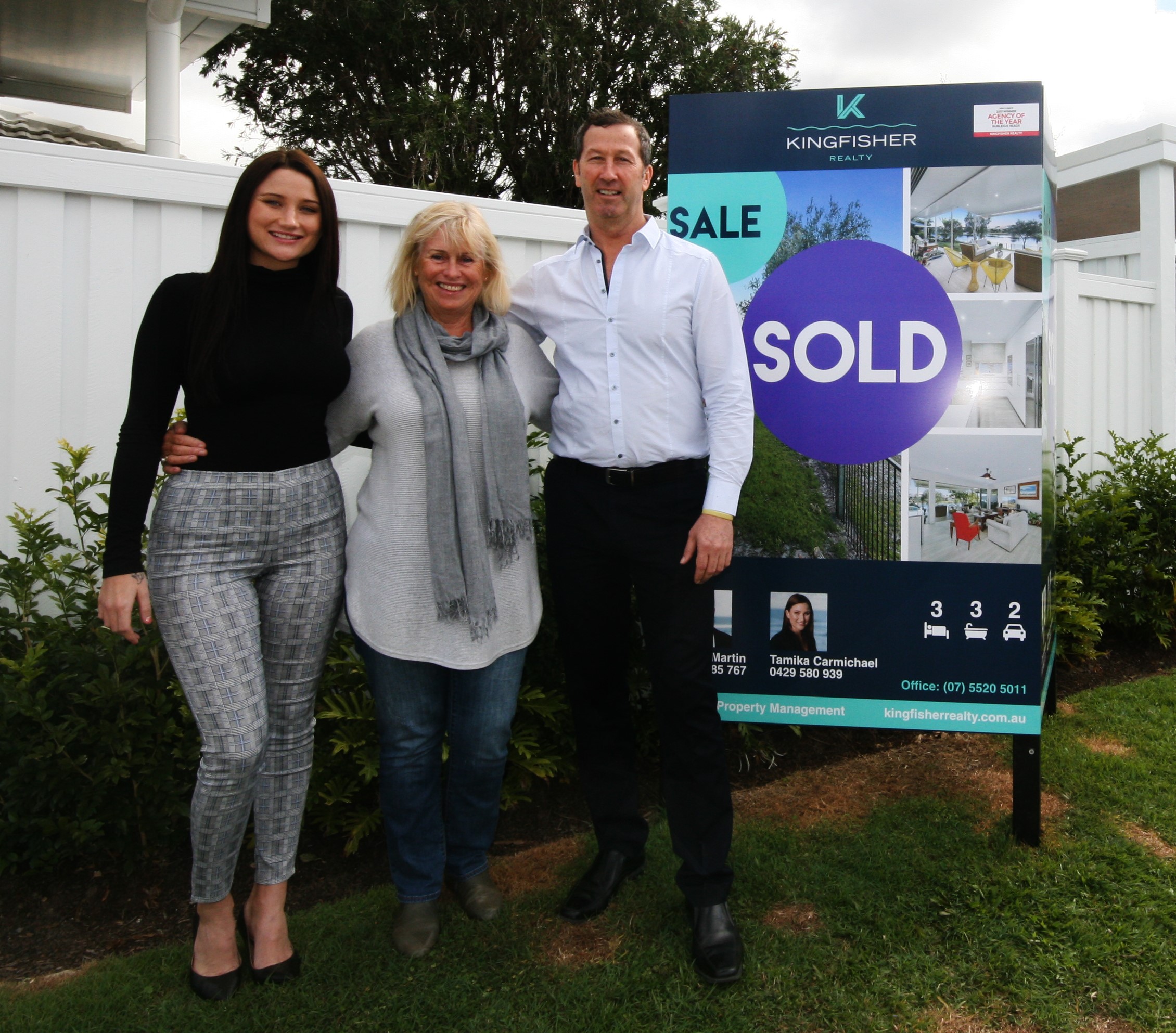 At Kingfisher Realty, we understand the importance of making the selling process as easy and stress free as possible. When it comes to selling your home or asset we know that it's essential to secure you, our client, the highest possible market price for your property. We are a multi award winning agency and our results are a reflection of the amazing service and outcomes we achieve our clients.
Being a boutique agency we trade on our reputation and image alone and therefore we rely entirely on our service and reputation being of the highest standards. We offer personalised service and build rapport and professional relationships with our clients that see them coming back again and again or referring our services to their family and friends. There is no bigger compliment or advertising tool more powerful than word of mouth and referrals, which speak for themselves. We are extremely committed to getting the very best possible results for our clients every time. With a very impressive current 'list-to-sell' ratio, our vendors are ecstatic with the results achieved by Kingfisher Realty.
We pride ourselves on our exceptional knowledge and experience within the Burleigh area and surrounding suburbs. Our team love Burleigh and all live locally. Our passion for the area can be seen in the results that we achieve consistently within the local area and our enthusiasm and participation within the local community.
A testimony of our success and our selling and negotiating skills is that 100% of our sales have been made without four figure budgets! Can you believe that such amazing results can be achieved without spending a fortune and by commitment and dedication alone? We believe that large marketing campaigns and flashy advertising costing thousands of dollars to market your property isn't necessary. At Kingfisher Realty we use simple, cost effective and proven marketing techniques that are individualised to suit each property and attract the right buyer and highest possible market price. We have proven time and time again that it isn't necessary to spend big to sell big and achieve record prices. We have an internal marketing and advertising specialist who takes care of all our internal and external marketing and ensures that Kingfisher Realty is using the most innovative and effective marketing strategies to ensure you the widest possible audience.
With such an enthusiastic, skilled and dedicated team, we prove that we consistently get our clients amazing results…
If you would like an obligation free market appraisal, please call us on (07) 5520 5011 or click on our market appraisal form on the right hand side under helpful forms.