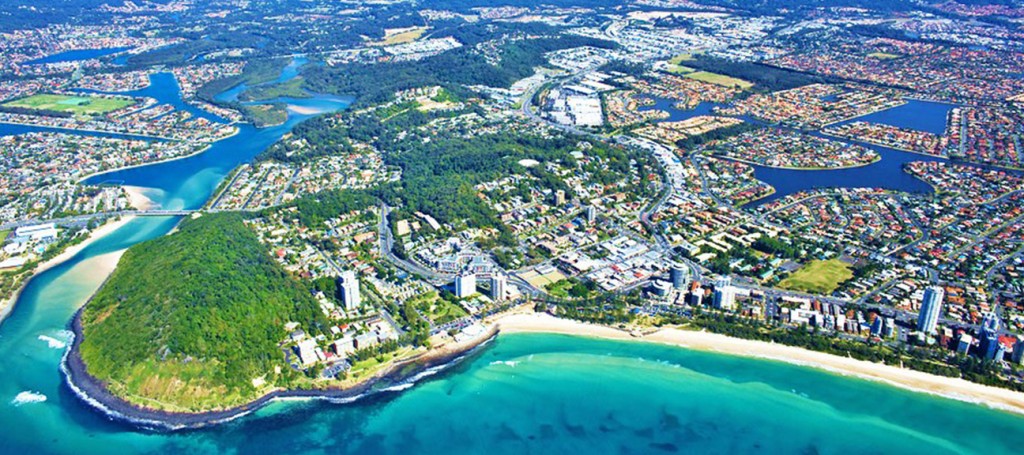 Burleigh Heads and Burleigh Waters 
There is something about Burleigh that is rarely found all in one place… More than just a beachside suburb with an abundance of restaurants, cafes and shops, Burleigh is loved by its locals with a laidback coastal atmosphere with a wonderful sense of community and a village feel. The James Street precinct offers almost a small town feel with some of the best independent boutiques, cafes, bars, jewellery and shopping around. Burleigh offers it's locals safety and security, giving residents the ultimate family lifestyle.
Burleigh is located just 15mins south of Surfers Paradise and 15mins north of Coolangatta. Stretched along 2.5km of pristine beachfront, Burleigh Beach is blessed with two surf clubs offering three patrolled areas and one of the Gold Coasts most famous surf breaks which is also home to the Burleigh Breaka Surf Pro and various amateur and junior surfing contests. Bordering the foreshore in the parks along the Esplanade are BBQ facilities, walking path, gym equipment and childrens playgrounds which are packed with locals from an early morning dawn run to a relaxing Sunday evening watching the fire dancers and listening to the sound of bongo drums.
The headland is made up of a national park, the only national park that borders the ocean on the Gold Coast and boasts numerous walking paths weaving amongst the rocky foreshore through the rainforest. The national park is a popular vantage point for whale watching and is an important refuge for a variety of wildlife both on the shore and in the water.
Burleigh is made up of a mix of houses, duplexes, along with high and low rise units, some with amazing views of both the ocean and hinterland. Burleigh is popular among families and is home to many young urban professionals seeking a relaxing neighbourhood to live in.
There are no shortage of shopping in the local area, with Stocklands Shopping Centre offering 120 speciality stores, along with Treetops Shopping Village and James Streets Boutiques and restaurants. Farmers and art markets, along with a young designer market offer a huge range of local produce and handmade goodies. The even larger shopping centres, Robina Town Centre and the newly renovated Pacific Fair are both within a 10min drive. West Burleigh is tucked behind the main Burleigh district, bordering the M1 Motorway and is a booming industrial precinct home to lots of major international, national and local exporters and manufacturers including surf wear giant Billabong.
Burleigh offers a variety of excellent sporting facilities, golf course and sporting clubs, including Burleigh Bears Rugby Club and two surf clubs. Cbus Super Stadium– home of the Titans and Metricon Stadium – home of the Suns are both within 10 – 15mins drive. These stadiums will play a major role in the 2018 Commonwealth Games, of which the Gold Coast has been appointed host city. The Games has created lots of jobs to the local area and will also bring a surplus of new infrastructure to the region.
Burleigh is also home to several different primary and high schools including some of the most prestigious private schools in Australia such as St Andrews Lutheran College and Hillcrest Christian College all within 10mins drive, day cares and one of the worlds best universities Bond University is right on its doorstep.
Bus lines run throughout the local area, en-route to the prominent northern and southern locations which are only a short trip away. Robina Train Station is located only 10mins from central Burleigh and has services which travel hourly to Brisbane. The Gold Coast Airport is only 10mins drive from Burleigh and offers both domestic and international flights. TransLink's new integrated network on the Gold Coast now including the G: servicing 16 tram stations from Gold Coast University Hospital to Broadbeach South, 7 days a week.
Miami is located between Mermaid Beach and Burleigh Heads. Offering a range of leisure facilities such as sporting clubs, swimming pools, walking parks, tennis courts and golf courses. Its peaceful and relaxing beachfront is patrolled by two surf clubs, Nobbys Beach SLSC and Miami SLSC and extends from Nobbys Magic Mountain through to North Burleigh, equipped with barbeque and picnic areas. Nobbys is home to many well-known restaurants and cafes as well as fashion boutiques all located in Nobbys village just a short 5mins away from Burleigh Heads. Miami is also home to both Miami Primary and State High School.

Gold Coast
It is easy to see why the Gold Coast is widely regarded as Australias premier tourist destination and why thousands of people permanently relocate to this beautiful part of the world each year – it offers something for everyone, boasting a wealth of natural attractions. After 50 years as a leading tourist destination, the Gold Coast has evolved into much more than just sun, sand and surf….
Located only an hour south of Brisbane, the Gold Coast is home to approximately 515,000 people and is one of Australias fastest growing cities. Welcoming over 10 million visitors annually to our stunning white beaches, vast rainforest hinterland and an array of attractions that rival any other destination in Australia. The Gold Coast is also famous for being home to the best theme parks that Australia has to offer!
The Gold Coasts sand and surf stretches along approximately 60km of coastline and enjoys a subtropical climate which allows for plenty of outdoor activities.
More than just a tourist destination, Gold Coast residents enjoy amenities of a superior standard, with state of the art medical, sporting and recreation facilities. A wide range of educational options exists, from some of the most prestigious public and private primary and secondary schools in Australia, along with 4 universities, including world renowned Bond University.
The Gold Coast will host the 2018 Commonwealth Games, which has already seen an influx of new jobs and infrastructure come to the region.
The Gold Coast has its own airport which offers both domestic and international flights.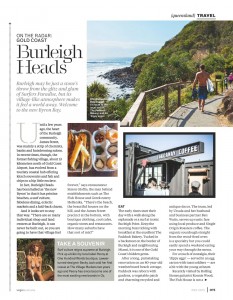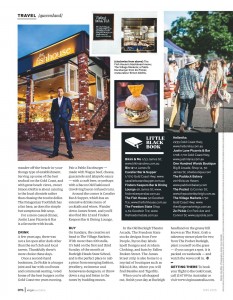 Below are a list of useful links to help you find out more about the local area:
– Burleigh Bears Football Club
– Burleigh Surf Life Saving Club