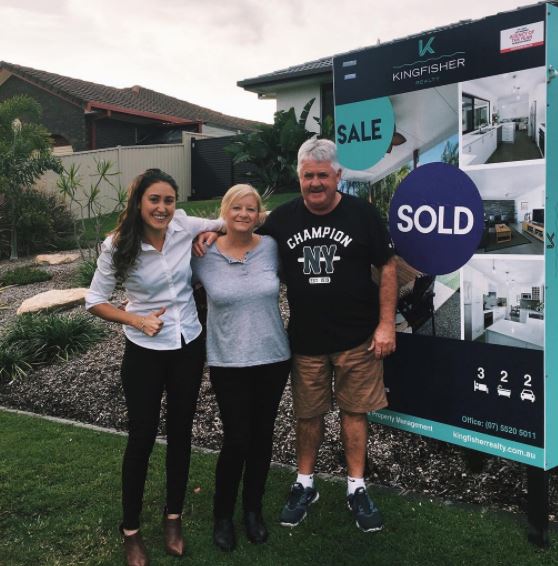 Below we have complied a list of tips and facts that you might find useful when selling or thinking about selling your home.
Timing
Buyers for great quality property can be found all year round. With the use of the internet and technology, marketing processes have become far more sophisticated and widespread.
There are however a few factors that may affect the sale of your property that you may want to consider. If your property is primarily aimed at the investment market, the spring, summer and holiday periods produce more results with the large influx of tourists that visit the Gold Coast during this period.
The time each property takes to sell varies for each property and largely depends on your property being accurately priced. Typically the time required varies from between four – ten weeks, allowing an additional two week period for the preparation of any advertising and marketing material.
Method of Sale
The best way to market and sell real estate varies for each individual property and circumstance.
The 3 most popular methods to sell real estate are by Private Treaty (sale), Public Expressions of Interest / Tender or Public Auction.
Although there are several methods, the method you choose could have an impact on how quickly your property sells and what price your property sells for. Kingfisher Realty are able to help you and discuss any of the above methods of sale with you to find out what the right method of sale is for your property.
We utilise all three methods, however we believe that for the majority of homes in today's market and within the local Burleigh area, sale by Private Treaty produces great results in a short period of time as any other method of sale in today's market and without a huge budget.
Choosing the Right Agent
Any real estate agency is capable of selling a property, the point of difference between a sale and an outstanding result is in the level of commitment, local successful experience, negotiating skills, integrity and the dedication of the key personnel handling the sale on your behalf.
Research! Have a look at the company's website, testimonials, word of mouth, etc.
Interview agents. Interview several agents and ask lots of questions until you find one that you like. Talk to the agent and ensure they answer the price issue but be wary of agents who quote unbelievably big.
What will your agent do to get the highest price for your property and how much will that cost you? What is their experience and knowledge of the local area?
If the first thing an agent does to win your business is to cut the commission, then this is usually the first thing an agent will do when a buyer arrives – give away your money! A good negotiator can be worth an extra 10% or even more on the price of your home. The saving of money from a lower commission rate could be wiped out by a lower selling price. Good agents are worth a higher fee.
Sale Preparation Checklist
Get the property detailed thoroughly. Spending the necessary dollars sprucing up the property will increase the saleability and more than likely increase the sale price. A property stylist can improve the appeal of your property by enhancing its appearance. This helps in obtaining a higher sale price.
Obtain a building and pest inspection report. – This allows you to have necessary repair work done prior to sale. A 100% clear report can be used as a selling feature for buyers.
A certificate of compliance should be obtained from the Local Council if you have recently undertaken major building works.
It is advisable to have a survey of the land and buildings available if required when selling a property.
If there is a current lease, check the expiry date and termination requirements and advise your agent.
Make a note of all the inclusions. That is, everything that will be included in the purchase price and remaining at the property after completion. Standard items include light fittings, floor coverings, curtains and blinds. These can also be excluded if you prefer but it should be noted in the contract for sale. To save confusion we recommend it best to remove any of these items before marketing your home to save confusion to prospective buyers.
If selling a tenanted investment property ensure that the tenants are aware that the property is for sale (your agent should take care of this.) Attend to any outstanding maintenance. A professional clean of the interior and or exterior maybe warranted
Presenting Your Property
Sellers often underestimate the effect that small details can have on the appeal of their home. A "mini makeover" can improve the home's general "wow" appeal, making it sell faster and potentially for a greater price. When buyers see things that need fixing, they also see dollar signs and begin to wonder what else might need work. While none of the below is necessary, it could have an impact on obtaining a higher price for your property.
First impressions do count
You want to create an emotional effect for the buyers
Tidy up your front entrance area and yard
Does your property appear welcoming from the street? This is the first thing your buyers see.
If it's worn, replace, fix or paint your front door, letterbox and fence
Ensure that your doorbell is working
Quality and stylish furniture and finishes make a huge first impression. Consider renting furniture and putting outdated furniture into storage
Important Updates
Replace faded, worn or peeling paint / wallpaper
Repair or replace worn woodwork
Consider a neutral colour for walls that painted bold colours, although they appear lovely to you, they may not appeal to the masses
Replace any missing door knobs, broken windows, sticking doors, warped drawers, broken lights, fix dripping taps and any other minor flaws.
Clear the Clutter
Remove all unnecessary objects, items and furniture from around the home, including in your cupboards and garage. Spacious homes and storage facilities are big sellers.
Have a garage sale, or look into renting storage space if need be.
This also includes the outside of your home. Remove any rubbish, unnecessary toys and furnishings.
Clean until it Sparkles
Clean windows inside and out and appliances
Have carpets cleaned or replaced
Clean up any mildew stains in bathrooms and remove toiletries
Clean and polish all tap fittings, sinks, benches, floors, etc
Consider laundering curtains and dusting blinds
Tidy the inside of cupboards and drawers. Buyers like to see what room is available and nothing is more off putting then a messy cupboard packed full of junk.
Rent a pressure cleaner for any exterior paths or driveways if necessary
Gardens are a big focal point and one of the first things most buyers see when they pull up to your home. Keep lawns and gardens trimmed and maintained. Inexpensive potted flowers look homely and inviting.
Clean the swimming pool
Open Home & Inspection Tips
Smell is an important first impression, so eliminate any off putting odours and consider baking cookies or bread, or popping a pie in the oven on the day of your viewing. The aroma will make your home feel welcoming without being overwhelming
Remove any pets and their food bowls, toys and odours
Remove ashtrays and throw out any garbage.
Clean and storage any dirty dishes in the sink
Brighten Up – Dark homes are very uninviting, so open up curtain and blinds and turn on the lights for inspections
Display fresh clean towels in the bathroom and spray some light fragrance
Ensure all the beds are made neatly with attractive covering
Consider a nice vase of fresh flowers
Lock away or remove any valuables and jewellery
Keep your home cool in the summer and warm in the winter